We are sorry to report the loss of Professor Barry Raftery, emeritus professor of archaeology at University College Dublin, Ireland.  Barry attended WARP conferences in U.S. and Europe and visited WARP Pacific Representative, Professor Akira Matsui's projects in Japan.  He hosted the WARP international conference in Dublin in 1998–certainly one of most memorable experiences for those who could attend, tour the region and the museum featuring his celtic trackway discoveries,  and dance after the banquet to the live music of the band, Altan, arguably Ireland's biggest name in traditional music (Barry's child is married to one of the musicians!).
Professor Akira Matsui sent us the news:Â Â "I think you have heard the news that Prof. Barry Raftery's death. I send a condolence mail to Mrs. Raftery to hear Barry's death this morning. Please add this news to the News WARP."
Drs. Byrony and John Coles, Founders of WARP send this message (attached) and that they "heard yesterday that Barry Raftery died peacefully in his sleep, on Sunday night – he had been ill for a long time. We've written a short note which we hope can go on the website, and maybe other people will add photos and other memories. I'm sure you have some yourself, from Dublin or earlier conferences.
all for now, best wishes",
Bryony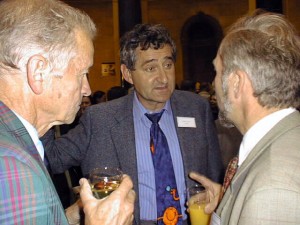 Barry visiting at WARP 1998 Reception in Ireland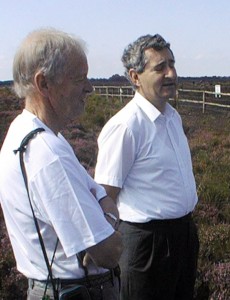 John Coles and Barry visiting during WARP 1998 fieldtrip in Ireland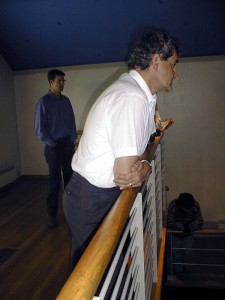 Barry discussing his Trackway Museum with WARP 1998 Ireland Delegates
Diorama of Barry working on his Trackway Project in the museum dedicated to this impressive wet site work.